MOS Description
63D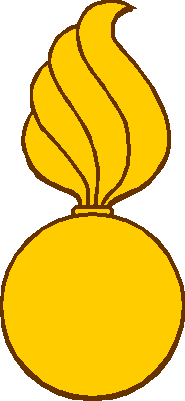 (Closed to Women)
Self-propelled Field Artillery Repairer
Major Duties - The self-propelled field artillery repairer supervises and performs unit maintenance and recovery of all self-propelled field artillery cannon weapon systems, including the automotive, turret, fire control, and chemical protection subsystems thereof.
Entry Level - Troubleshoots and performs unit maintenance on the automotive systems and components of M109/M107/M110 self-propelled howitzers, M548, M578, M88/A1, and the 113 family vehicles. Maintains diesel power plants/packs, compression ignition engine fuel systems, compression ignition air induction systems, track vehicle exhaust systems, air cooling systems, vehicle liquid cooling systems, vehicle starting systems, vehicle charging systems, track hull electrical systems, automatic transmission assemblies, crossdrive transmission assemblies, auxiliary drive assemblies, tract vehicle suspension systems, lockout suspension systems, mechanical/hydraulic steering systems, track vehicle hydraulic systems, auxiliary power units, fire extinguisher/suppression systems, and gas particulate filter systems.
Skill Level 2 - Perform duties in preceding skill level, supervises lower grade soldiers and provides technical guidance to the soldiers in the accomplishment of their duties. Troubleshoots, isolates, and identifies causes of system or component malfunction. Inspects electrical wiring and hydraulic lines.
Contact Webmaster Return to Homepage Return to Local Listing