MOS Description
63J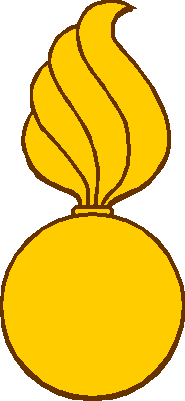 Quartermaster and Chemical Equipment Repairer
Major Duties - The quartermaster and chemical equipment repairer supervises or performs unit and direct support and general support maintenance on chemical equipment, quartermaster machinery, forced air-heaters, and special purpose equipment.
Entry Level - Maintains (unit/direct and general support) and repairs electrical/fuel heater systems, pumps, erdulator type/reverse osmosis water purification systems, decontamination systems, protective filter systems, smoke generator systems, laundry washer/extractor systems (mechanical), dryer/tumbler systems (mechanical), and quartermaster/chemical equipment electrical systems. Maintains internal combustion engine ignition/fuel/cooling/electrical systems. Performs battlefield damage assessment and repair.
Skill Level 2 - Performs duties in preceding skill level, supervises lower grade soldiers and provides technical guidance to the soldiers in the accomplishment of their duties.
Specific Qualifications for Initial Award of MOS:
Normal color vision

A minimum score of 90 in aptitude area of MM