MOS Description
63N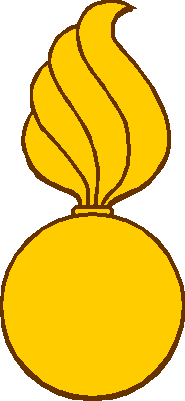 (Closed to Women)
M60A1/A3 Tank System Mechanic (Reserve Component)
Major Duties - The M60A1/A3 tank system mechanic supervises and performs unit maintenance and recovery operations on M60A1/A3 tanks, including the automotive, turret, fire control, and chemical protection systems.
Entry Level - Maintains (inspects/troubleshoots/replaces/repairs/adjusts/performs preventive maintenance checks and services diesel power plants/packs, compression ignition engines, wheel vehicle clutch assemblies, compression ignition engine, fuel/air induction systems, vehicle liquid cooling systems, vehicle starting/charging systems, track vehicle hull electrical systems, wheel vehicle electrical systems, standard/automatic transmission assemblies, cross drive transmission assemblies, propeller shaft/axle assemblies, drum brake systems. hydraulic steering systems, hoist/ winch assemblies, track vehicle hydraulic assemblies, auxiliary power units, fire extinguisher/suppression systems, and gas particulate filter systems.
Skill Level 2 - Performs duties in preceding skill level, supervises lower grade soldiers and provides technical guidance to the soldiers in the accomplishment of their duties.