Qualifications to Become
A Member of the Army
National Guard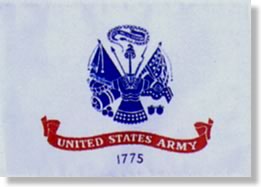 All individuals must meet certain enlistment criteria to qualify for membership in the Army National Guard. These criteria ensure that those who join the Military Service have the right mental, physical, and moral aptitudes the to perform those tasks that the military requires. In general, these criteria are:
Physical Condition: Must be able to pass an initial Military Entrance Physical Examination, be in good health, and meet minimum standards for height and weight. Certain illnesses, past injuries or diseases may preclude individuals from elistment.
Marital Status and Dependents: May be either single or married.
Moral Character: Must meet standards designed to screen out those individuals who are likely to become disciplinary problems. Standards cover arrests, court convictions, drug usage, and moral turpitude.
Waivers: Some waivers are granted to individuals on a case-by-case basis for some of the enlistment criteria listed above. See your local Army National Guard Recruiter for additional details.
Terms of Enlistment: Each person who enlists in the Army National Guard signs an enlistment contract for a total of 8 years of service. As few as 3 years of as many as 8 years can be served in a drill status, with the remainder served in an inactive status. The enlistment contract will identify the occupation for which the individual is enlisting, the number of years that will be served in an active National Guard status, and the unit in which the individual will serve.

FOR MORE INFORMATION CALL: 1-800-GO-GUARD